Thank you for helping us create access to music and Joanna Macy's Work That Reconnects as a tool for cultivating resilient cultures in our communities.
Click to Donate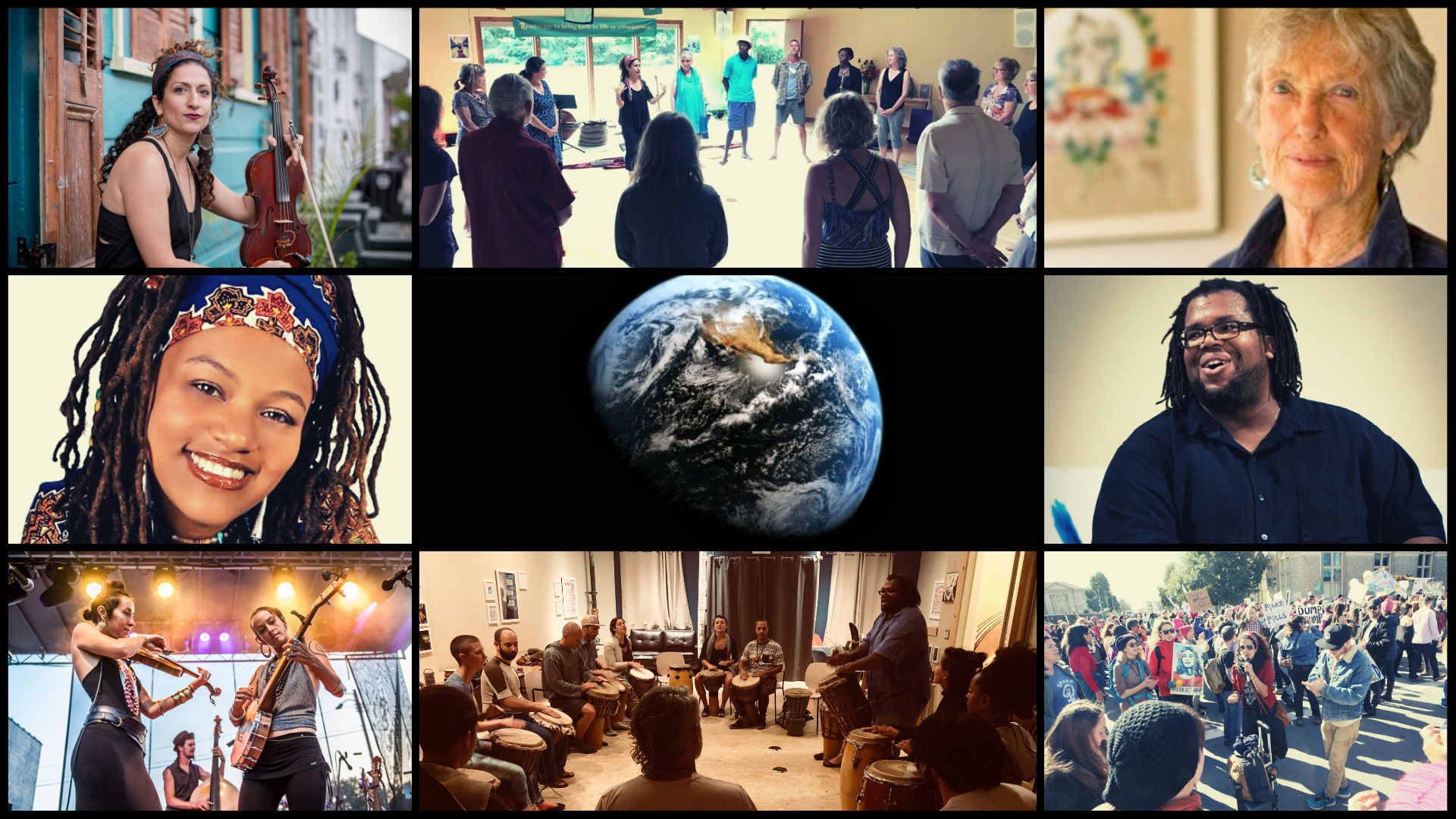 Thank you for your interest in supporting
The Music As Medicine Project
!
Your
tax-deductible donation
is the fuel that will fund the continuation of our Music As Medicine programs. As each day we face the news of climate chaos, political warfare, species extinction, and ecological and social suffering, we are asked to reconcile these collective traumas with all that is breaking in our hearts. It is natural at this moment to feel despair, overwhelm, and grief.
Our work at Music as Medicine offers tangible tools, through transformational group work and teachings, for metabolizing grief, anger, paralysis, and fear into compassionate action in the world.
Music As Medicine is committed to implementing programs in community folk and singing traditions that foster empowerment, lineage building, and community creative expression. We offer immersions in the teachings of Joanna Macy to help our communities metabolize systemic trauma, cultivate energy for action, reconnect with the more-than-human world, and create meaningful artistic cultures. We run off multiple avenues of shared resources from the community as a way of keeping our presence sustainable and here for the long run.
Every donation is a vital river contributing to the watershed of our support.
We so appreciate your financial commitment to the continuation of this work!
Donate via Credit Card or eCheck
Music As Medicine Project FAQ
Is my donation tax deductible?
Yes, we are a fiscally sponsored project of Social Good Fund, which is a public 501c3 organization recognized by the IRS. Your donation is tax-deductible to the fullest extent permissible by law.
WeDidIt FAQ
Is my donation and credit card info secure?
Yes, the security and confidentiality of your information is our highest priority. We will not sell, trade or share your personal information with anyone else, nor send donor mailings on behalf of other organizations, and we will only share personal information if you have given us specific permission to do so.
How do I know that my donation was made successfully?
You will receive an emailed receipt immediately after your donation is submitted and your credit card is processed. Your donation will also show up on your bank or card statement within 1-3 business days.
Do I get a receipt?
Yes, a receipt is sent to your email inbox once your donation is processed. Please be sure to keep a copy of your receipt for tax purposes. If you select a recurring donation, you will be sent an individual receipt each period when your donation is processed.
Is my donation private?
We will not share or sell a donor's personal information with anyone else, nor send donor mailings on behalf of other organizations.